Owner's Biography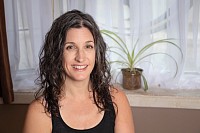 Bethany Swan was born and raised in the Boston area. From an early age she was engaged in learning movement through dance, and during her teens continued to practice, compete, teach and choreograph at the Rachel Park Dance Center in Middleboro, Massachusetts. In 1997 she graduated Phi Theta Kappa from Dean College in Franklin, Massachusetts, with a major in dance. During her years at Dean, she performed with the Dean Dance Company, Music Theater Ensemble and was accepted into the Alvin Ailey American Dance Theater's summer and winter intensive programs in New York.

In 1998 she met her husband Laurie and moved to Fredericton where she enrolled in ballet and modern dance classes at Dance Fredericton and choreographed several scenes for the Saint Thomas University performance of Dancing at Lughnasa, under the direction of Ilkay Silk. After completing her immigration process and welcoming their first child in 1999, Bethany spent the next several years exploring different work environments including teaching Creative Movement for Children and ballet, retail, child care and administration. After a struggle with pregnancy-induced hyperthyroidism, she turned her focus to cardio, light weight training and healthy eating to improve her health and fitness.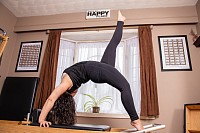 It was in 2005 when Bethany was first introduced to Pilates, and it would mark the beginning of the rest of her life. After participating in group mat classes for two years, Bethany considered enrolling in a teacher training course in Hanover, Massachusetts with Pamela Garcia, a trainer for Colorado-based Peak Pilates. From their first conversation Pam inspired Bethany to experience classical Pilates. Intrigued by the differences between Joe Pilates' original method and Pilates-based exercise programs, and with the encouragement and support of her husband, Bethany made the commitment to study. Over the next three years she spent long weekends travelling with her family to Pam's studio outside of Boston to complete three courses of over 450 cumulative hours. During this time Bethany continued to work administratively while practicing and sharing her newfound love for Joe Pilates' work; she watched it help her and her clients recover from injuries, bridge the gap between their bodies and minds, positively affect their way of thinking and change the way their bodies moved and felt.

After more than two years of experiencing Joe's physically and mentally transformational work, Bethany wanted to create a Pilates home, a personal and non-competitive environment where Contrology could be studied and practiced, and maintained as a whole, systematic and independent body of work. To this end, Minds in Motion Pilates opened in September 2009.