Learning Options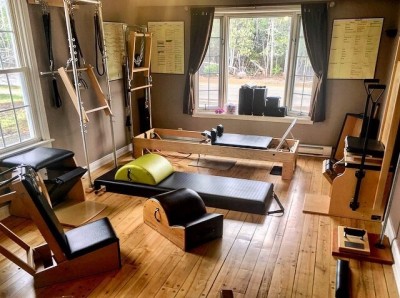 Full System Set Up
Private Lessons
Use the system as intended by Joe Pilates to learn the method he called Contrology, "the complete coordination of body, mind and spirit". Have access to all the apparatus in the studio to build the mental and physical skills necessary to master your body, excel on the mat and in daily activities. This one-on-one environment is the best way for everyone to learn the Pilates Method. 55 minute or half hour lessons.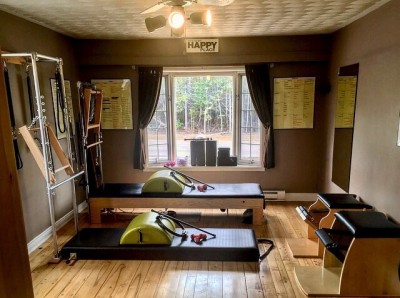 Duet Set Up
Intro to Contrology Duet
For those new to MiMP and wishing to work toward a group practice, the Intro to Contrology Duet is an economical option that will familiarize you with how we cue, how to connect to and initiate movement from your Centre, work the springs with control, become aware of excess tension and improve your postural awareness. In the duet environment students are provided with more verbal and tactile feedback than in a group, paramount in the beginning stages of learning. The Intro to Contrology Duet has access to the Mat, Tower, Wunda Chair, Small Barrel, Foot Exerciser Bar, Power Circle, Weights and Wall. 55 minute lesson.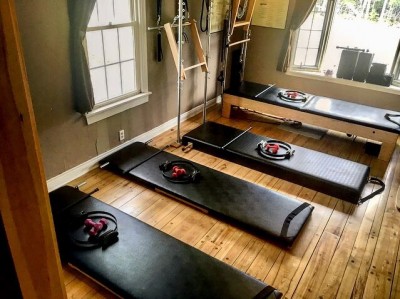 Group Practice Set Up
Group Practice
Contrology in full practice! An additional option for those who have been working diligently at MiMP, these students are self-directed and move with control, know the order of the exercises, practice at home and move mindfully through their day. In this small group of 2-4 participants, students work through their Mat sequence, receive cues to improve their practice then finish with independent work on the apparatus. 55 minute lesson. 
• ACTIVE SELF CARE THROUGH EXERCISE, MINDFULNESS IN MOVEMENT •